Facebook like box is allows owner to provide his users to get latest updates of his website. Facebook like box is also be known as Facebook fan box. There is lots of social networking sites are present in the market now but today Facebook is more powerful way to explore your business worldwide. So i am going to tell you that how to display Facebook like box in your website so your visitors can easily be with you directly from your website. There is lots of people who are using plugin for this but i think there is no need to use any plugin this is very simple process to do and you don't need any coding knowledge for this. Kindly follow these easy steps to show Facebook like box in your website.
1) Go to https://developers.facebook.com/docs/plugins/like-box-for-pages.
2) After going to like box page you have to fill some options shown below. See the screenshot.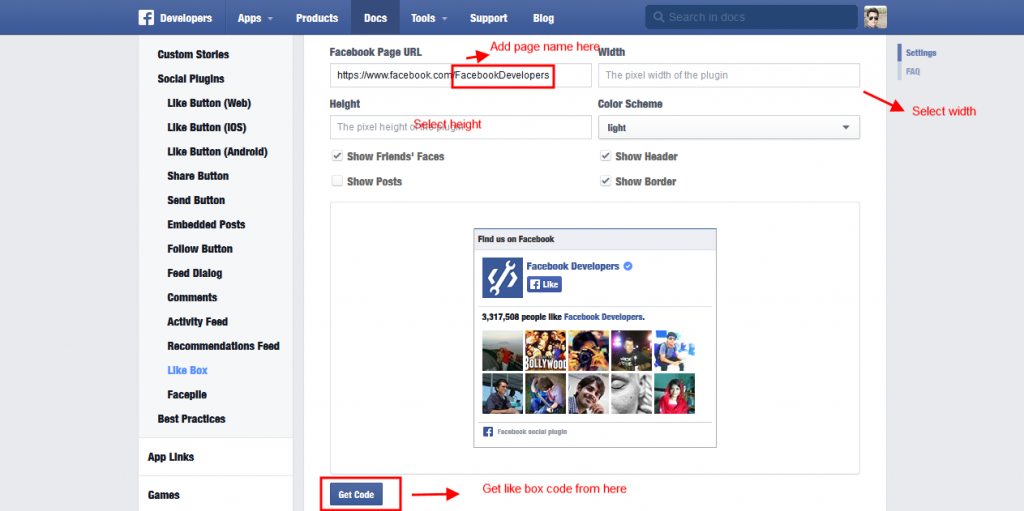 3) After this you have to get like box code from clicking Get Code button and select the iframe tab and copy that code and paste it on your website where you want to display the like box and you'r done.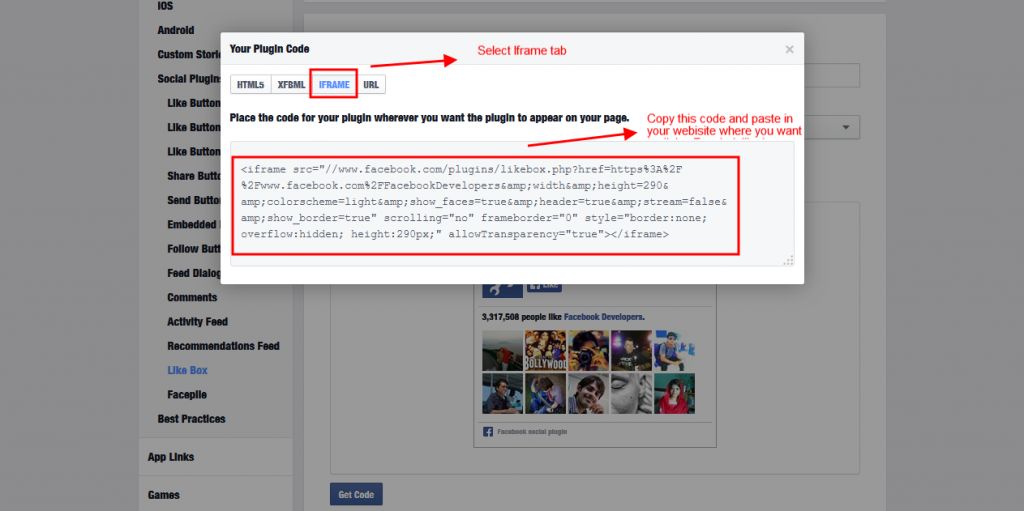 This is very simple process to get like box in your website. Hope this will helps you if you have any question or comments please feel free to ask.
Thanks for reading.