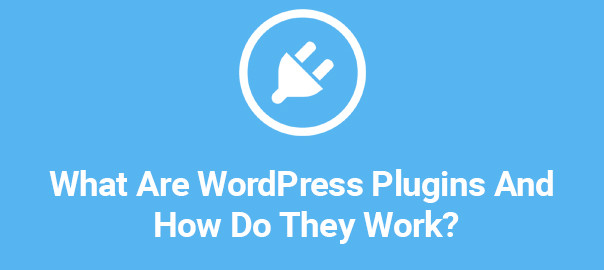 What Are WordPress Plugins? And How Do They Work?
WP is an open source and free Content management system that is based on MySQL and PHP. WP is installed in a web server that is either a part of network host or an internet hosting service in its own right. The WordPress plugins serve as critical part of your WP blog and hence it is important that you identify what they are, what they can do for you and how you can get them.
The WP plugin architecture allows the users to expand the functionality and features of a blog or a website.
WP has over 50,000 plugins available and each of them offers custom features and functions that enable user to tailor their sites to their needs. These customizations range from SEO to client portals that are used to display private information to users who are logged in, to CMS (Content Management Systems), to content displaying features like addition of navigation bars and widgets. Those plugins that are not abreast with the upgrades and hence they may not function as expected.
EXPANDING AND CUSTOMIZING WP:
The definition coming from WP is that the plugins can extend WP to do anything that you can imagine. In short they are small software components that can add some capabilities to a larger software application like WP. They are not programs but they behave as expansion or addon pack.
The WP plugins can affect every aspect of your WP blog. There are some plugins that change how you can interact with the administration control panel. Then there are plugins that can help you integrate your social networking profile with your blog. There are plugins that change some aspects of how your blog appears to readers.
The plugins can change just about anything. As an analogy you can consider car modifications. If you think of WP as your car, then the plugins are the new steering wheels, the paint job, stereos, suspension, new tires, rear spoilers and upgraded exhaust system, etc. The car itself is still the same, but the upgrades and accessories can fully change not only the performance but also how you interact with the car.
FREE AND PAID PLUGINS:
Just like the free and premium WP themes there are also free and paid plugins. In addition to the free plugins which the developers give away in their site, there is also a plugin directory on WordPress.org wherein there are some 12000 free plugins available. The premium plugins are sold via different places like Clickbank and through online stores and sites of the developers themselves. The price of some powerful and popular themes may skyrocket up to 100s of Dollars.
HOW TO INSTALL AND ACTIVATE:
This is a simple process. Using your admin account login to WP control panel. To reach the main plugins screen, click on plugins area in the sidebar. Over there one can see a button near the top which says Add New. Here you can upload one plugin which you have downloaded or search for new plugins. In the past, it used to be your responsibility to download the plugin, extract it and upload it to the right directory on your blog by using an FTP program. Now this is no longer the case, without using the search function, one can upload a plugin (new one), in its .zip format straight (directly) from the WP control panel.