Nightspot WordPress Theme
Nightspot WordPress Theme

Features: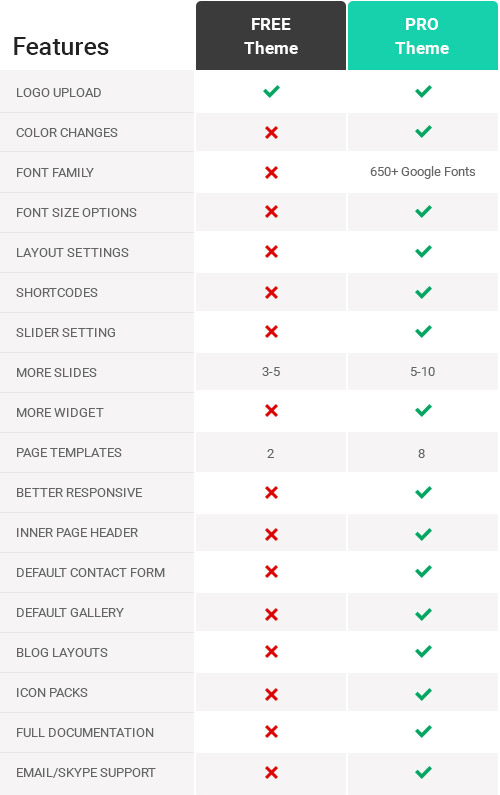 Businesses like nightclub, restaurants, clubs or even hotels are tremendously adopted as primary means of information and research as people would often like to research the place they want to visit. NightSpot WordPress theme is theme created for nightclubs, restaurants and bars that want online presence. It is the perfect platform for informing the public of event and parties. Event scheduling, artist profiles and calendars are all included out of the box. Some of the major features of the NightSpot WordPress Theme are:
NightSpot WordPress Theme comes with lots of slideshows elements. With the slideshows, displaying the attractive information in an interactive way enhances the interest of the customers.
NightSpot WordPress Theme works fine on all screen sizes and mobile devices. It is responsive to any screens and has been tested to work on different desktops and smartphones.
NightSpot WordPress Theme comes with a complete options panel that helps to control every single part of the theme. It is easy to import and highly customizable.
NightSpot WordPress Theme comes with sample content data and one click import feature. The whole demo content can be imported and web site can be set up with one click. NightSpot Word Press Theme is extremely customizable. The powerful backend offer a solution for a variety of business or personal creative needs.
NightSpot WordPress Theme blog Layouts are carefully selected and easy to add to any page. NightSpot WordPress Theme supports multiple customs post formats: Standard, Image, Video, Quote, Link, Gallery, Audio, etc. The appropriate look for the blog can be choosen.
NightSpot WordPress Theme acts as a nice supplement to portfolios and display more than one image or video per portfolio piece. The most gorgeous gallery can be created in a few minutes. Adding images to gallery, writing descriptions and titles for each image helps to enjoy the incredible view results.
Need help ? support@flythemes.net